Rare Disease Research Gateway
You might be a patient looking for research projects looking into a rare disease, or maybe you're just generally interested in what rare disease research is happening involving Welsh patients. If so, we hope this gateway will provide some of the information you are looking for.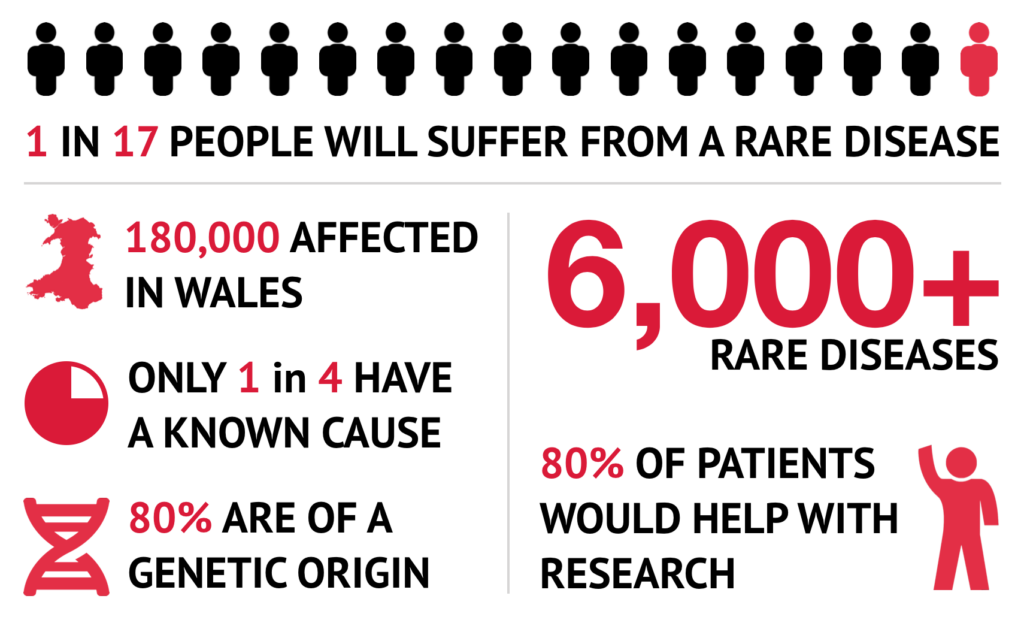 Wales Gene Park has worked with patients and families, the public and other partners to bring together as much information as we can find about rare disease research projects for Welsh patients in one place – the Rare Disease Research Gateway.
Contact us: If you would like to get in touch with us about the gateway, please email: RDGateway@cardiff.ac.uk