Privacy Policy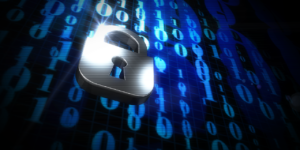 This privacy notice is for the Wales Gene Park website only (www.walesgenepark.cardiff.ac.uk).
For more information about how Cardiff University manages data protection in general and to view our Data Protection Policy, please see our Data Protection pages.
Data Protection Officer
The University is required to have a data protection officer who can be contacted if you have any queries, concerns or complaints about the way your personal data is processed. Cardiff University's Data Protection Officer is James Merrifield. You can contact the data protection officer by writing to:
Data Protection Officer
Compliance and Risk, University Secretary's Office
Cardiff University
McKenzie House
30-36 Newport Road
Cardiff
CF24 0DE
or via email at inforequest@cardiff.ac.uk.
The personal data we collect
This website collects personal data from you which is collected automatically.
The personal information is not sold to third-parties.
Data collected automatically
The data collected automatically by our website helps us understand which parts of it are most popular, where visitors are coming from and how they are using it. This allows us to make improvements in future.
Usage statistics
As you use our website, data about the pages visited is sent to Google Analytics so that we know how many people are using it. This includes the individual pages visited, an anonymised IP address, the device, browser and the website you came from. Google can also collect demographic and interests information from the DoubleClick cookie, if it's present on your device.
Data may be held outside of the EU but Google is certified compliant with the EU-US Privacy Shield. The data is stored for 26 months in accordance with Google's privacy policy. To request this data or ask for it to be deleted contact walesgenepark@cardiff.ac.uk
YouTube videos
On pages containing YouTube videos, data about the videos you watch will be sent to Google and stored in accordance with Google's privacy policy. It may be used by Google to personalise advertising for you. You can opt out via Google's Ads Settings and request or delete your data via your Google Account.
Read the YouTube Privacy Policy.
Interactive maps
The maps on the Cardiff University website use the Google Maps API in accordance with Google's privacy policy. By using these maps you agree to be bound by the Google Maps/Google Earth additional terms of service.
When we use interactive maps that show your position, we will do so only with your consent. If you provide consent, the map will use the coordinates of your current location but this data will not be sent to us or stored.
Twitter feeds
Parts of this website use Twitter feeds, a micro-blogging platform by Twitter, Inc.
Twitter widgets may add third-party cookies – those not set directly by our site – to help analyse usage and remember your session if you are also logged in to the Twitter service.
Read the Twitter Privacy Policy.
Server logs
Our web servers record requests for web pages (URLs) but no personal data is collected or stored.
Changes to this privacy notice
We reserve the right to change this information without notice.