Events for Health Professionals
Wales Gene Park organises and delivers continuing professional development for health professionals, through events including conferences, meetings, courses, study days and workshops, on all aspects of genetic and genomic medicine.
These events bring together experts and delegates from Wales, the UK and across the world to educate and inform, provide a forum for networking, and showcase areas of expertise in Wales on a national and international stage.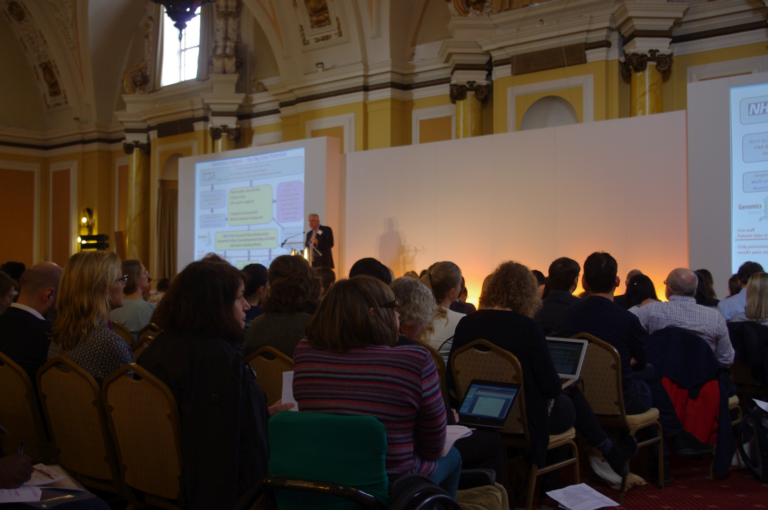 Other aspects of Wales Gene Park's Health Professionals programme include educational sessions for nursing, midwifery, medical and Allied Health Professional students, including the popular Living with Genetic Conditions talks.
These sessions aim to inform and educate about rare and genetic conditions and, through personal experiences, promotes understanding of the impact they have on everyday lives and on healthcare practice. They begin with a genetics expert, usually a Genetic Counsellor or another specialist, giving a talk covering aspects such as basic genetics, the All Wales Medical Genomics Service, and details about the genetic condition on which the session will focus. This is followed by a talk from someone affected by a genetic condition – such as an individual with the condition, a family member, or carer. Their personal narrative gives a powerful insight into the impact the condition can have on an individual or family.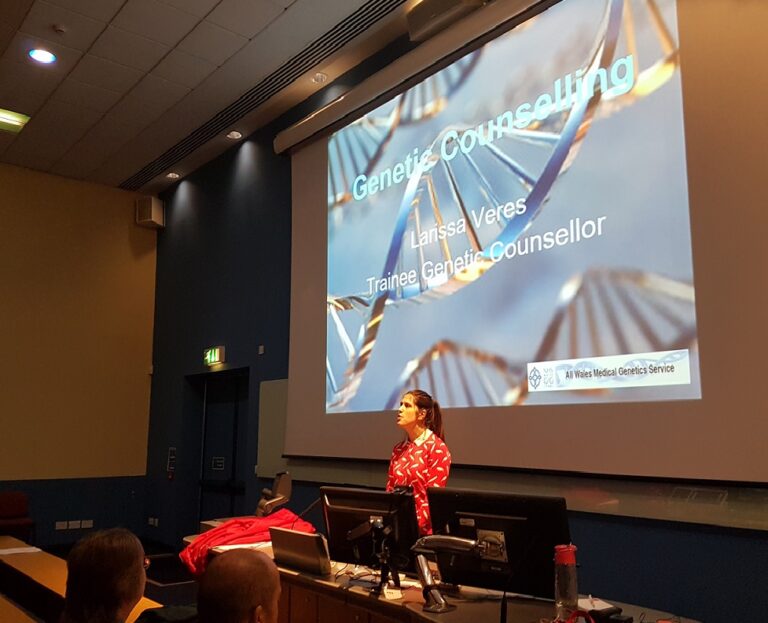 If you are interested in organising and event or taking part in a Living with Genetic Conditions session, please get in touch.