Advanced Computing Resources
High Performance Computing is an essential partner to any high throughput genomics and bioinformatics research. Working with our colleagues in the Universities Advanced Research Computing (ARCCA) department and with Supercomputing Wales, Wales Gene Park has dedicated compute and storage solutions for use by it's staff and researchers researchers collaborating with us.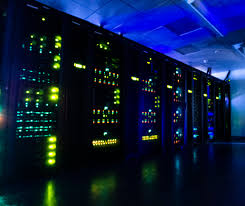 We have a dedicated compute partition on the Supercomputing Wales Hawk system based in Cardiff. These nodes are available to users of the hawk system who are undertaking genetics and genomics based research.
Number of nodes: 12
Cores on each node: 24
Memory on each node: 256Gb
Data Storage
We currently have over 1.5 petabytes of disk based storage which is housed in the universities data centres and managed on our behalf by expect colleagues in ARCCA (Advanced Research Computing at Cardiff) utilising the same technologies as the University's RDS (Research Data Store).
Our storage is used by a variety of researchers and groups across the Division of Cancer and Genetics and within the wider Biological and Life Science College.
To talk about accessing these resources please contact Caroline Ready (ReadyC@Cardiff.ac.uk).